Might be a few weeks early but was just having a browse through Etsy and ended up scrawling through their sellers' Valentine's cards this year; they're so witty- I just cannot get enough. So how could I not make a top 10 list? In no particular order, here are 10 of my favourites that are bound to put a smug grin on your significant other's face…    (Click the pictures for the Etsy site)
1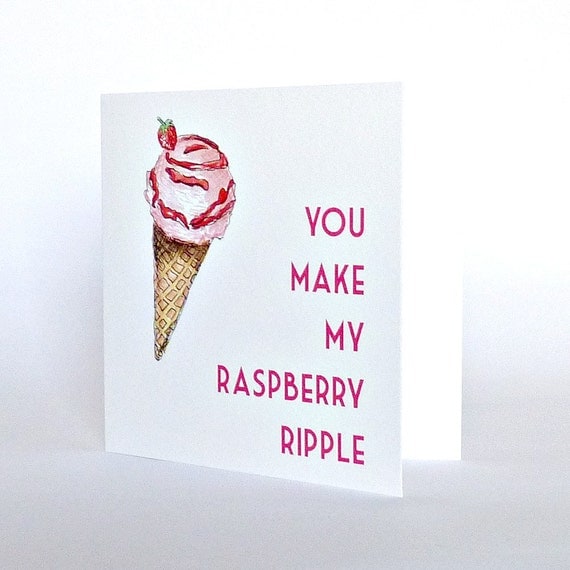 This one comes courtesy from YourMumRang , a London based seller with a variety of cheeky food related cards painted delicately with water-colours.
2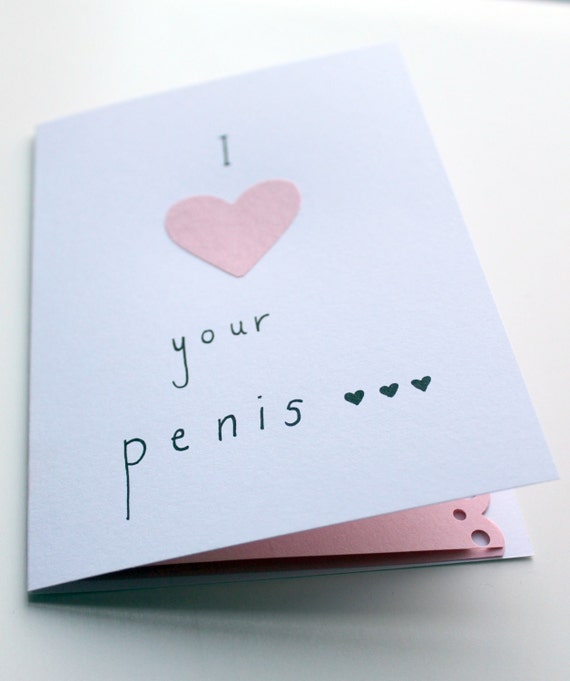 For those of you who don't like to beat around the bush (hahahaha see what I did there?) this one's right up your street from SmuttyDraws
3.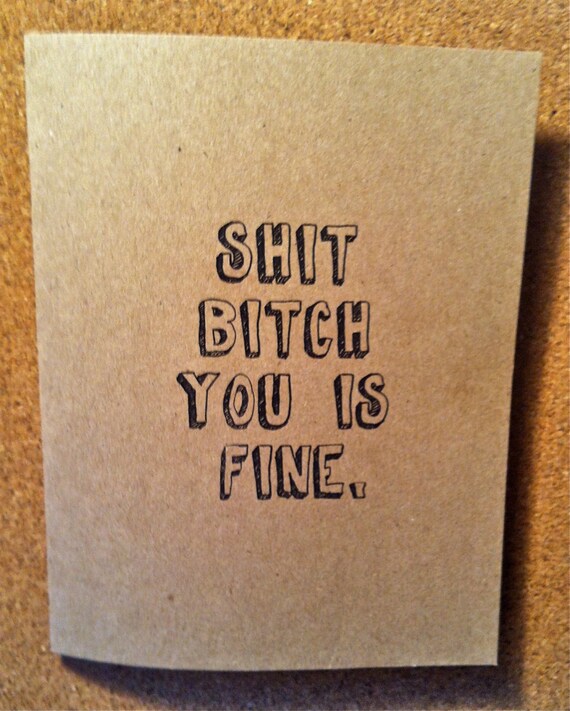 Which bitch wouldn't want to receive this fine ass card?!Dewlawdees
4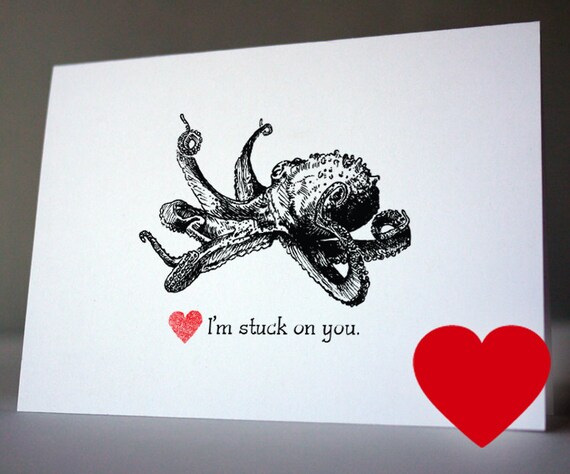 How adorable is this?! They also have a range of other animals in their shop so check it out HERE
5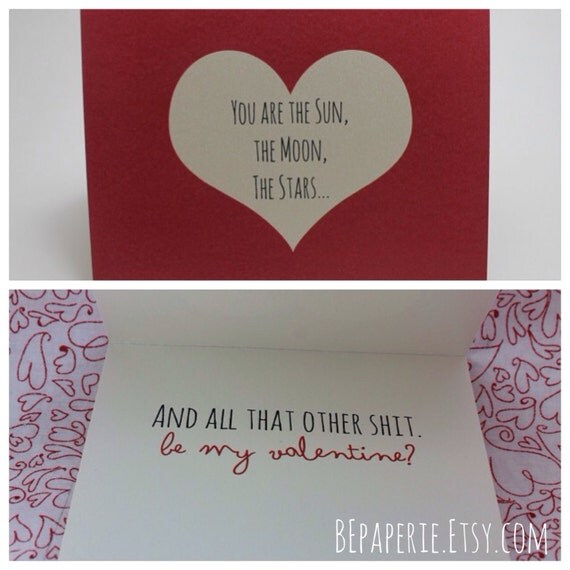 If you're not really the soppy type like me then maybe this is more your cuppa tea
6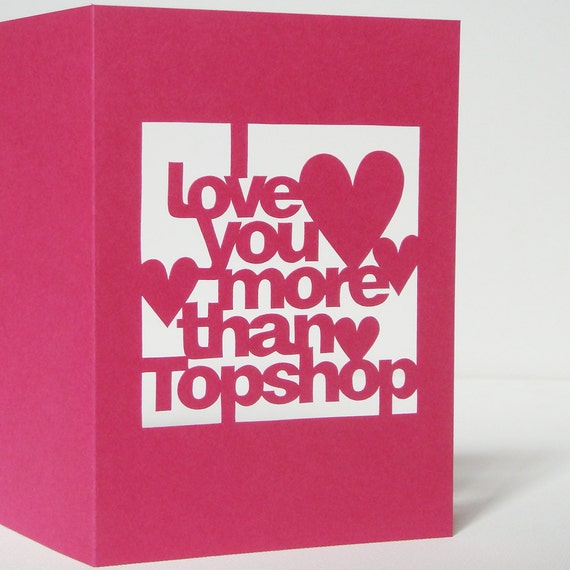 I'm sure a lot of you can relate to this one…
7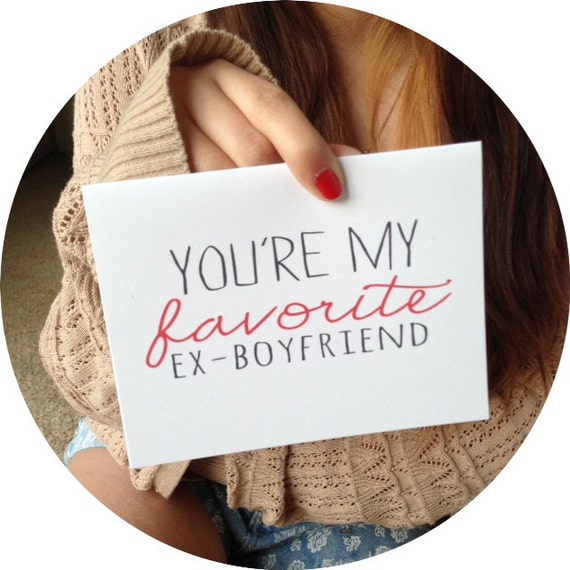 …A lot of you can probably relate to this one too
8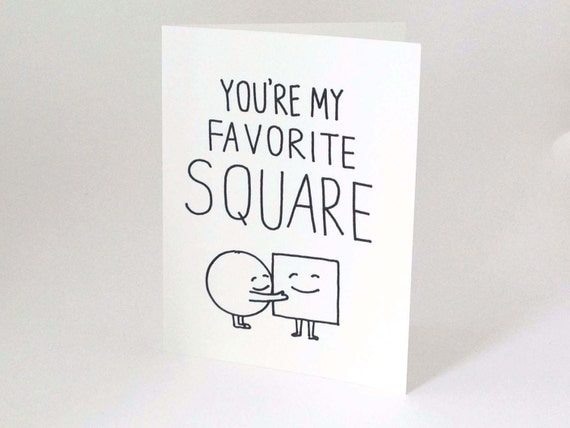 This one I'm including purely because I know my good friend Beth will love it, (private joke guys- sorry).
9.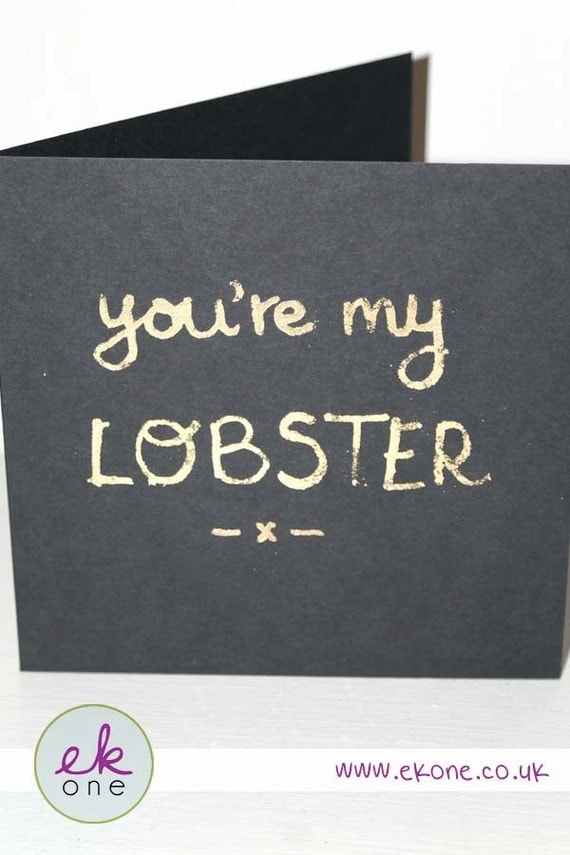 This one goes out to all my fellow 'Friends' fans
10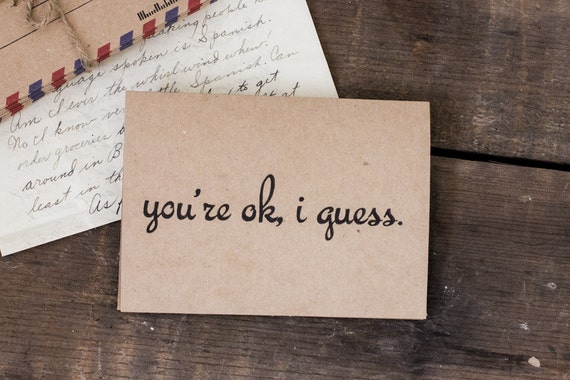 For those of you who are playing it cool, but not that cool.